Sales KROHNE H250 M40 and OPTISWIRL 4200 flowmeters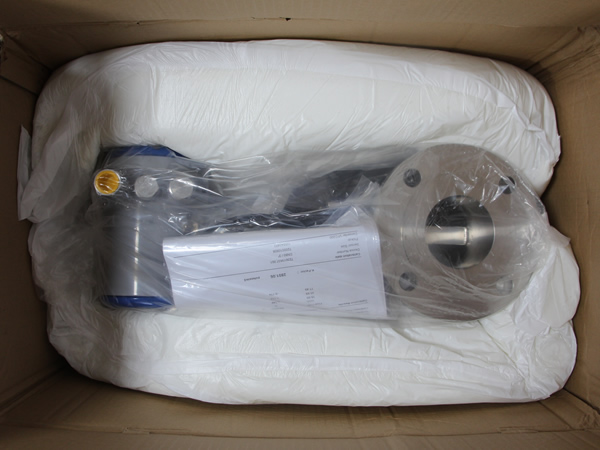 KROHNE H250 M40 variable area flowmeter and OPTISWIRL 4200 vortex flowmeter. If you need more information, please contact us.
KROHNE H250 M40 Variable area flowmeter for liquids and gases
The H250 M40 is the standard variable area (VA) flowmeter for the process and OEM industry. The VA meter combines mechanical flow measurement of liquids or gases with state-of-the-art communication capabilities. The device is modularly extendable. Modular design: from mechanical indicator to 4…20 mA/HART®7, FF, Profibus-PA and totalizer. Additional electronic modules can be added or replaced at any time without process interruption. The H250 M40 is available in various materials and in many different versions. The sturdy all-metal flowmeter can be also used in applications with high pressures (up to 1000 barg / 14500 psig), temperatures (-196…+400°C / -320…+752°F) or aggressive media. It even allows installation in horizontal or fall pipes up to DN150 / 6". A special version for use in hygienic applications is also available. The H250 M40 is intrinsically safe and explosion-proof.
KROHNE OPTISWIRL 4200 Vortex flowmeter for utility applications and energy management systems
The OPTISWIRL 4200 is a Vortex flowmeter with integrated temperature sensor. It is best suited for flow measurement of liquids, dry or humid gases and saturated or superheated steam in supply processes (auxiliary service) and distribution networks. OPTISWIRL 4200 is able to combine flow, temperature and pressure measurement as well as flow calculation in just one device. The flowmeter is available with flange connection or in flangeless wafer design. It can also be delivered with integrated nominal diameter reduction and as field mount version (with cable length up to 50 m / 164 ft). The OPTISWIRL 4200 is designed for use in Safety Instrumented Systems (SIS) and has approvals for operation in hazardous areas.
KROHNE Flowmeters
Complete portfolio for volume flow, mass flow, density and concentration measurement. Wide selection of measuring principles. For liquids, gases and steam. For basic to very advanced process applications, CT measurements, hygienic applications and Safety Instrumented Systems.
---

If you have any questions, please contact online or email to info@hkxytech.com Contact our sales manager by email.
Click here to see more products →
Other news