Sales ABB TSP311 Temperature Transmitter/Sensor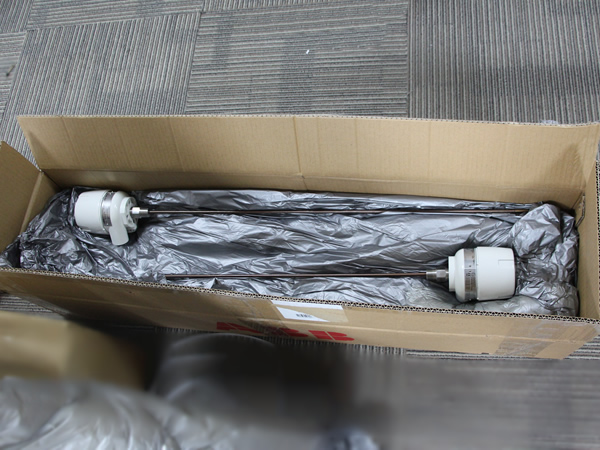 ABB TSP311 Temperature Sensors:
TSP311-A5K1M2U2S1D6P5S1L2Y1
TSP311-A5K1N3Z9S1D6P2D1S1H5T1UCAZ
TSP311-A5Y0W5Z9S3D6P5B2L1Y1PVM5
TSP311-A5K1N3Z9D1D6P2B2L1H6 AZ.CD.GHE.P3.V8.M5
TSP311-A5K1N3Z9S1D6P2B2L1H6
TSP311-A1K1N4W5S1D6P2B2S4H7A5C6
ABB SensyTemp TSP311, TSP321, TSP331 Temperature Sensors
ABB TSP311 temperature transmitter is a heavy duty modular type temperature sensor without thermowell which used for insertion in an existing or separate thermowell, sensor can be replaced during operation, transmitter head can be either integrated or remote mounted, both RTD and thermocouple sensors accepted, sensor meets SIL2 approval when integrated with transmitter.
Main application for this heavy duty RTD or thermocouples temperature sensors is the pipe an tank engineering in high process requirements (e.g. offshore). It communicate with FOUNDATION Fieldbus, PROFIBUS PA, HART, 4 … 20 mA or direct sensor output.
SensyTemp TSP300 series sensors allow for measuring inset replacement during operation. With their short response time and high vibration resistance these devices meet the most demanding process requirements.
TSP311 without thermowell
– Insertion in an existing thermowell
TSP321 with welded tubular thermowell
– Screw-in thread, flange, compression fitting
TSP331 with drilled thermowell
– Screw-in thread, flange, weld-in socket
---

If you have any questions, please contact online or email to info@hkxytech.com Contact our sales manager by email.
Click here to see more products →
Other news