Sales ABB AX46050001 Dual Input Analyzer, AX400 series Analyer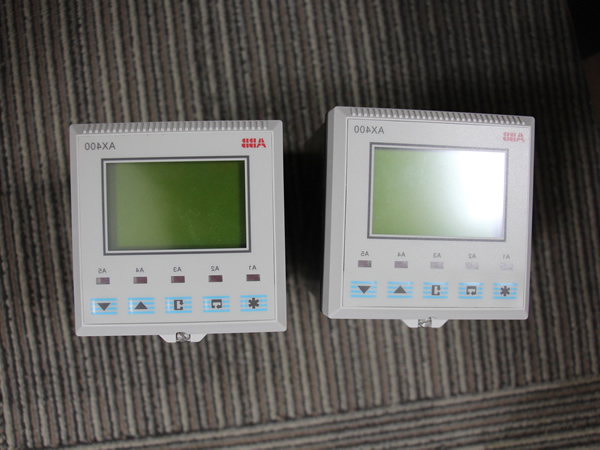 ABB AX46050001 Dual Input Analyzer For pH/Redox Display Unit.
ABB AX400 series 4-wire, dual input transmitter/analyzers
The AX400 transmitter is a dual input, 4-wire transmitter. The complete range encompasses solutions for pH/Redox (ORP), conductivity and dissolved oxygen. The AX400 analyzers incorporate the latest technology to provide highly reliable, flexible, feature-packed devices that satisfy a diverse range of process monitoring and control applications.
ABB AX400 Data:
● Wall-, pipe- and panel-mount versions with IP66 / NEMA 4X ingress protection
● 2 to 4 current outputs and 3 to 5 relay contacts
● Integral P, PI, PID Control: pulse frequency, pulse length and analog
● Versatile power supply options 85 to 265 V AC or 12 to 30 V DC
● High visibility, multi-language display
ABB AX400 Data Sheet:
AX410, AX411, AX416, AX450, AX455, AX430, AX433, AX413, AX436, AX438, AX413, AX418, AX456, AX460, AX466, AX468, AX480, AX488
---

If you have any questions, please contact online or email to info@hkxytech.com Contact our sales manager by email.
Click here to see more products →
Other news