Sales Schneider CAD32V7 control relay and XALD01 Industrial Wireless Remote Control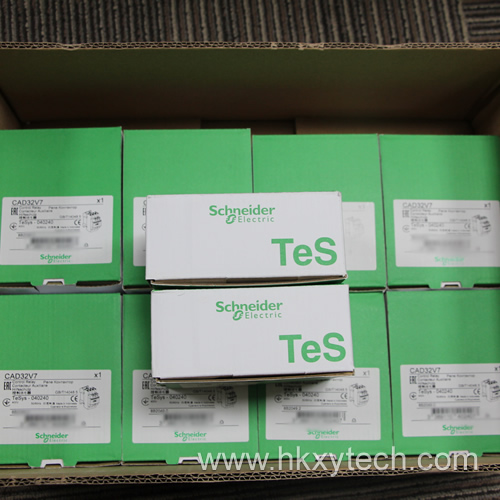 Schneider CAD32V7 TeSys D control relay - 3 NO + 2 NC - <= 690 V - 400 V AC standard coil. Schneider XALD01 Harmony XALD, XALK, Empty enclosure, plastic, dark grey lid, for push button Ø22, 1 cut-out.
Schneider TeSys Control Relays
TeSys D, K and SK Control Relays are ranges that includes relays, mini-control relays, auxiliary contact blocks, coil suppressor modules and accessories
Related Products
CAD32Y7
CAD32XD
CAD32X7
CAD32UD
CAD32U7
CAD32T7
Schneider Harmony XB5R
Harmony universal wireless batteryless devices are compatible with the Ø22mm Harmony XB4-XB5 actuators.
Related Products
XALD02 Harmony XALD, XALK, Empty enclosure, plastic, dark grey lid, for push button Ø22, 2 cut-outs
XALK84W3BE
XB4RFA02
XB4RFB01
XB5RFA02
XB5RFB01
---

If you have any questions, please contact online or email to info@hkxytech.com Contact our sales manager by email.
Click here to see more products →
Other news