Sales Siemens 3RT5044-1AF00 contactor and Honeywell C7027A1049 Sensor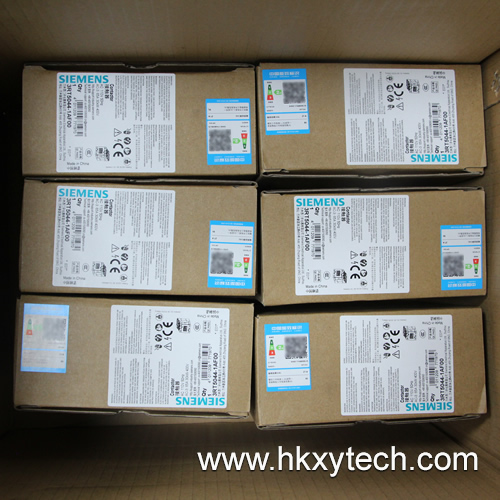 Siemens 3RT5044-1AF00 Magnetic Contactor AC 110 V 50 HZ AC3 30 kW 400 V 3-pole, size S3 screw terminal, Honeywell C7027A1049 Flame Sensor, Mini-Peeper, 0 - 215 Deg F.
Siemens Magnetic Contactors
3RT5044-1AF00, Siemens, Sirius line, type 3RT50, IEC rated, 3P, 3PH, 65A, 690V, 30kW@400V, complete with 24V AC 50/60Hz coil, AC magnetic contactor, suitable for use with 3RT series motor control systems.
Related products:
3RT5044-1AB00
3RT5044-1AC20
3RT5044-1AG00
3RT5044-1AG20
3RT5044-1AH00
3RT5044-1AL20
3RT5044-1AM00
3RT5044-1AN20
3RT5044-1AP00
Flame detector Minipeeper C7027A1049 Honeywell for use with flame safeguard controls with ultraviolet amplifiers.
Specifications:
● Type: ultraviolet flame detection.
● Application: for oil, coal and gas fired burners.
● Lead Length: 2348 mm.
● Ambient Temperature: -18 to 102 ºC.
● Dimmesions: 27 mm diameter x 102 mm long.
● Mounting: Integral nut for 1/2 in. sighting pipe.
● Includes: 1/2 in. NPT threaded spud connector.
● Used with: Flame Amplifiers: R7249A/B, R7849A/B, R7749B, R7259, R7290
---
If you have any questions, please contact online or email to info@hkxytech.com Contact our sales manager by email.
Click here to see more products →
Other news