Sales Rosemount 248HAI1N0NSF6 temperature transmitter - Rosemount 248H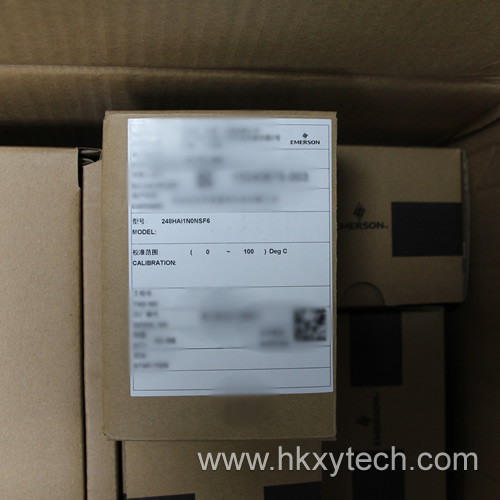 Rosemount 248HAI1N0NSF6 temperature transmitter, Rosemount 248H is a complete head-mount temperature assembly for any Single Point measurement application. 100% New & Original, at stock, low price promotion.
The Rosemount 248H Temperature Transmitter is designed to meet common Single Point measurement application requirements. This transmitter with HART® protocol can easily be ordered with a variety of sensors (RTDs and thermocouples) and thermowells. The Rosemount 248H is provided in a head mount configuration suitable for installation in a wide variety of connection heads and housings. A PC-programmable interface is available, providing an easy-to-use configuration method from any PC.
Rosemount 248 Head Mount Temperature Transmitter models:
248HANAN0NS

248HANAN0NSWR3
248HANAN0NSWR5
248HANAN0NSC1
248HANAN0NSC1WR3
248HANAN0NSC1WR5
248HANAN0NSG3
......
Other news