Sales Siemens 3RQ2000-2BW00, 3RH2122-1BB40, 3RV2011-0GA15, 3TX7402-3R, 3SU1000-1HB20-0AA0, 5SJ4102-7HG40...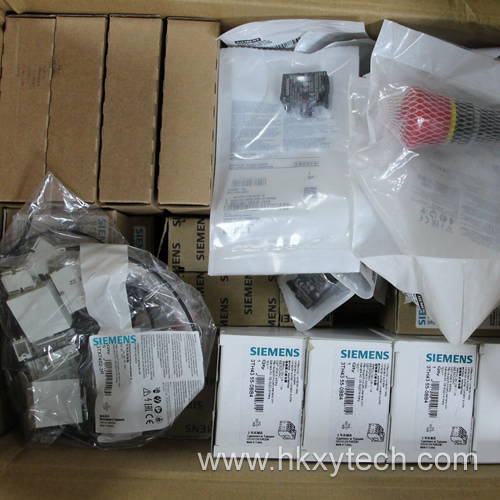 Siemens 3RQ2000-2BW00 Coupling relay in industrial enclosure 2 changeover contacts Wide voltage range 24 V to 240 V AC/DC Spring-type terminals.
Siemens 3RH2122-1BB40 Contactor relay, 2 NO + 2 NC, 24 V DC, Size S00, screw terminal.
Siemens 3TH43 55-0BB4 Contactor relay, 55E, EN 50011, 5 NO + 5 NC, screw terminal, DC operation, 24 V DC.
Siemens 3RV2011-0GA15 Circuit breaker size S00 for motor protection, CLASS 10 A-release 0.45...0.63 A N-release 8.2 A screw terminal Standard switching capacity with transverse auxiliary switches 1 NO+1 NC.
Siemens 3TX7402-3R Surge suppressor RC element with cable spacer 24-48 V AC / 24-70 V DC for mounting to coil terminal for contactors size S0-S2.
Siemens 3SU1000-1HB20-0AA0 EMERGENCY STOP mushroom pushbutton, 22 mm, round, plastic, red, 40 mm, positive latching, acc. to EN ISO 13850, rotate-to-unlatch.
Siemens 3SU1401-1BG20-1AA0 LED module with integrated LED 6-24V AC/DC red, screw terminal, for front plate mounting.
Siemens 5SY7225-7 Miniature circuit breaker 400 V 15kA, 2-pole, C, 25A, D=70 mm.
Siemens 5SJ4102-7HG40 Miniature circuit breaker 240 V 14kA, 1-pole, C, 2A, D=70 mm according to UL 489, equal polarity.
Contactors and contactor assemblies:
3RH2122-1AB00
3RH2122-1AC60
3RH2122-1AD00
3TH4244-0AB0
3TH4244-0AC2
3TH4244-0AD0
...
Other news