475HP9ENAUGMTAS Emerson hart communicator
475HP9ENAUGMTAS Emerson hart communicator
2016-04-28 02:02:13
Description:
This section provides instructions on basic features and functions of the 475 Field Communicator. It also provides information on assembly, components, starting, entering standby, shutting down, settings, applications, and maintaining the 475 Field Communicator. The functionality described in this section is based on system software version 3.8.……
Description
| | |
| --- | --- |
| Packaging Details: | Original packing as the photo |
| Delivery Detail: | in stock |
Rosemount Emerson 475
1. in stock
2. New original packing
Emerson 475 Field Communicator hart communicator
Product Description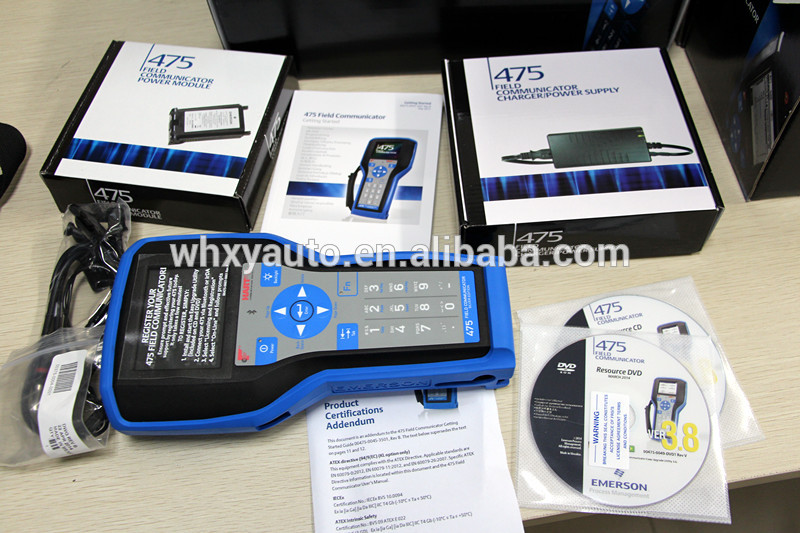 complete part number selection: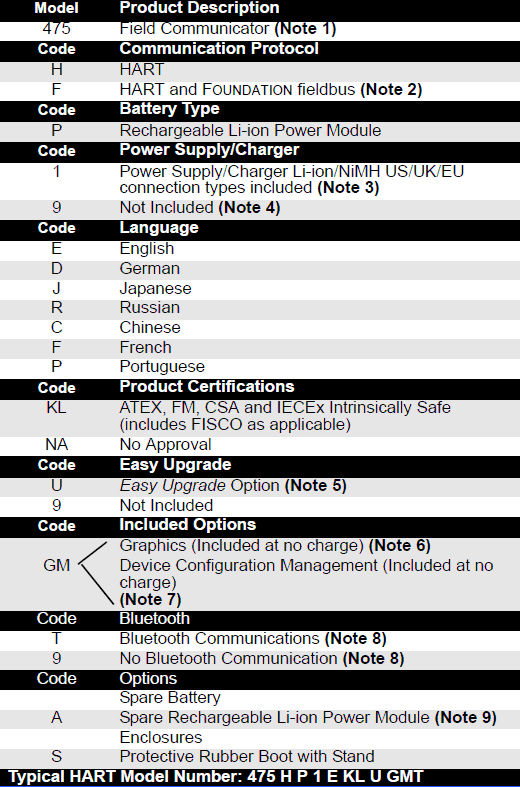 Features
Universal – HART and FOUNDATION fieldbus devices

User upgradeable

Intrinsically safe

Rugged and reliable

Interfaces with AMS Suite: Intelligent Device Manager

Graphical interface

80 MHz Hitachi SH3 microprocessor

Bluetooth communication: 32.8 ft. (10m) max communication distance

32 MB memory Internal Flash / RAM

Battery: rechargeable Lithium-Ion power module

20 hours; continuous use

40 hours; typical use

80 hours; standby mode

25 button key pad

1/4 VGA (240 by 320 pixels) color, 3.5" transflective, touchscreen display
Overview
The Emerson Process Management 475 Field Communicator establishes the new standard for handheld communicators. With a full-color user interface, powerful diagnostic capabilities, and fast start up and operating times, the 475 will power your experience and simplify your work in the field.
The 475 Field Communicator supports all HART®, FOUNDATION™ fieldbus, and Wireless HART™ devices and allows you to upgrade your HART 475 Field Communicator onsite using the Internet.

Uses for the 475 HART Field Communicator include

:
Configure field devices or perform diagnostics for effective troubleshooting in the field.

Create a quality segment

Detect power supply problems

Run valve diagnostics

Locate incorrect terminations and faulty devices without dragging a laptop into the plant.
Charging the battery connected to the 475 Field Communicator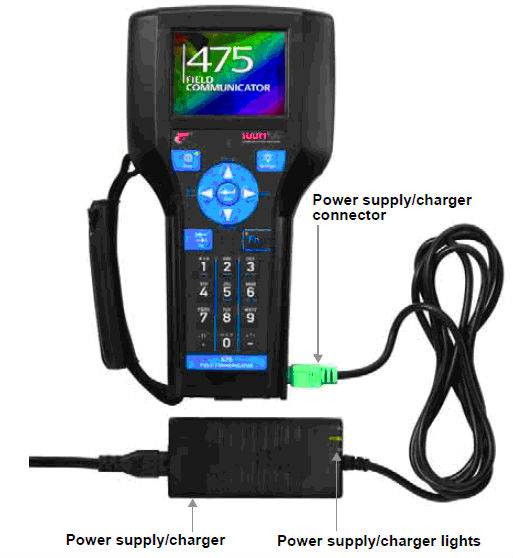 Pckaging: New original package.
Shipping: In stock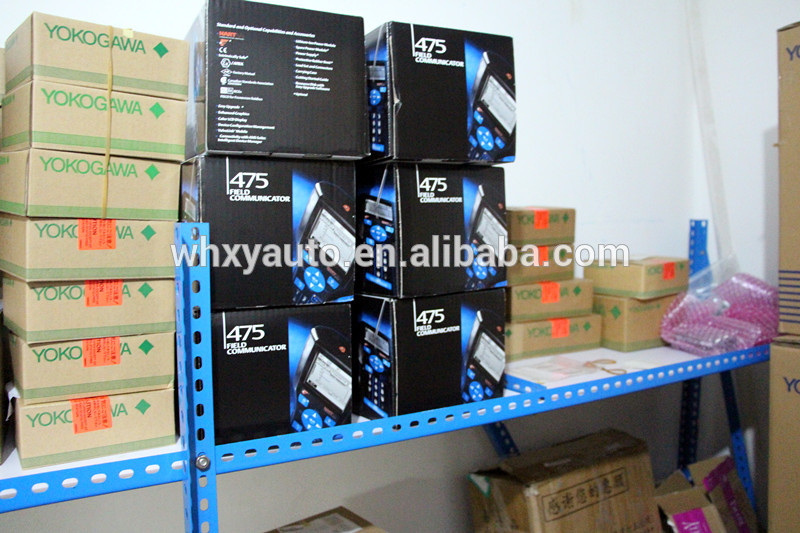 | | | |
| --- | --- | --- |
| 475HP9ENA9GMT | 475HP1EKL9GMT | 475HP1ENA9GMTA |
| 475HP9ENA9GMTS | 475HP1EKL9GMTS | 475HP1ENA9GMTAS |
| 475HP9ENA9GMTA | 475HP1EKL9GMTA | 475HP1ENAUGMT |
| 475HP9ENA9GMTAS | 475HP1EKL9GMTAS | 475HP1ENAUGMTS |
| 475HP9ENAUGMT | 475HP1EKLUGMT | 475HP1ENAUGMTA |
| 475HP9ENAUGMTS | 475HP1EKLUGMTS | 475HP1ENAUGMTAS |
| 475HP9ENAUGMTA | 475HP1EKLUGMTA | 475FP1ENAUGMTA |
| 475HP9ENAUGMTAS | 475HP1EKLUGMTAS | 475FP1ENAUGMTAS |
| 475HP9EKL9GMT | 475FP9ENAUGMT | 475FP1EKLUGMT |
| 475HP9EKL9GMTS | 475FP9ENAUGMTS | 475FP1EKLUGMTS |
| 475HP9EKL9GMTA | 475FP9ENAUGMTA | 475FP1EKLUGMTA |
| 475HP9EKL9GMTAS | 475FP9ENAUGMTAS | 475FP1ENAUGMT |
| 475HP9EKLUGMT | 475FP9EKLUGMT | 475FP1ENAUGMTS |
| 475HP9EKLUGMTS | 475FP9EKLUGMTS | 475HP1ENA9GMT |
| 475HP9EKLUGMTA | 475FP9EKLUGMTA | 475HP1ENA9GMTS |
| 475HP9EKLUGMTAS | 475FP9EKLUGMTAS | |