SIMATIC S7-1500 plus TIA Portal
SIMATIC S7-1500 plus TIA Portal
2015-06-23 01:35:38
Description:
The ultimate plus in automation. The SIMATIC S7-1500 controller series with the high-end CPU 1518 and the new controllers in compact design, CPU 1511C and CPU 1512C, is the new generation of controllers in the TIA Portal and a milestone for automation. It ensures highest efficiency and maximum usability for medium and high-end applications in machine and system automation.……
Description
System Overview SIMATIC S7-1500
SIMATIC S7-1500 – the ultimate productivity and efficiency boost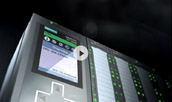 Through its many innovations, the new SIMATIC S7-1500 controller sets new standards for maximized productivity. This benefits small-series machines as well as complex installations that place high demands on speed and deterministics. The SIMATIC S7-1500 is seamlessly integrated in the Totally Integrated Automation Portal (TIA Portal) for maximum engineering efficiency.
The SIMATIC S7-1500 is modularly structured, with scalable functionality.
Each controller consists of
A central processing unit (CPU) for executing the user program

One or more power supplies

Signal modules as inputs/outputs

And technology and communication modules as required.

And Safety? It's integrated in the F-modules, of course!
Performance
Fast, faster, SIMATIC S7-1500: The exceptional system performance allows for extremely fast response times for optimal control quality and highest system performance.
Processing Speed
SIMATIC S7-1500 provides even faster signal processing for shorter response times and higher productivity.
High-Speed backplane bus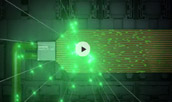 The new backplane bus with a high baud rate and efficient transmission protocol yields the crucial performance advantage for fast signal processing.
Communication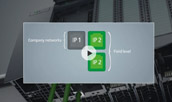 SIMATIC S7-1500 has up to 3 PROFINET ports.
Two ports with identical IP addresses for field level communication and

a third one with its own
IP address for integration into the company network.
PROFINET IRT allows defined response times and highly precise plant behavior.
Integrated Webserver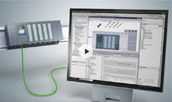 CPU status requests are performed over a standard Internet browser, independent of location. Process variables displayed in graphics form and user-defined websites facilitate the acquisition of information.