Honeywell SmartLine ST700 Pressure Transmitters
Honeywell SmartLine ST700 Pressure Transmitters
2017-10-18 14:37:39
Description:
Honeywell offers a complete range of absolute, differential, flange, gauge and remote seal pressure transmitters to suit every application need.……
Notice:
Description
Honeywell STG700 SmartLine Gauge Pressure
Description
The SmartLine family pressure transmitters are designed around a high performance piezo-resistive sensor. This one sensor actually integrates multiple sensors linking process pressure measurement with on-board static pressure (DP Models) and temperature compensation measurements. This level of performance allows the ST 700 to replace most competitive transmitters available today.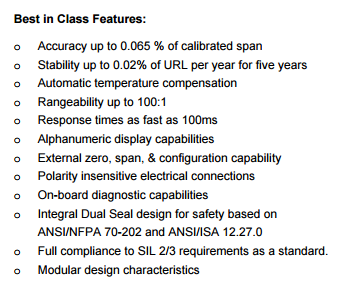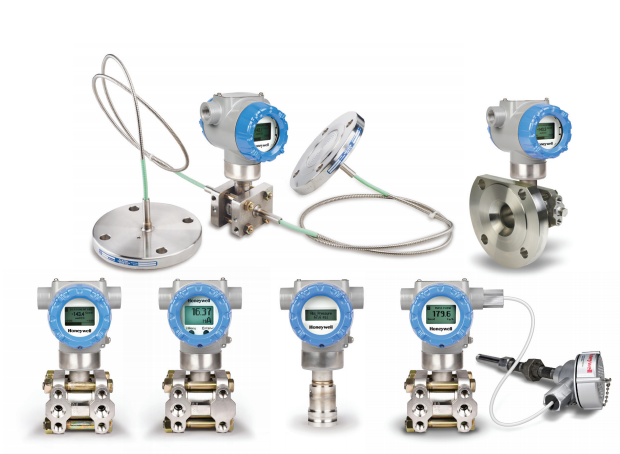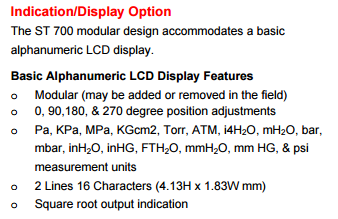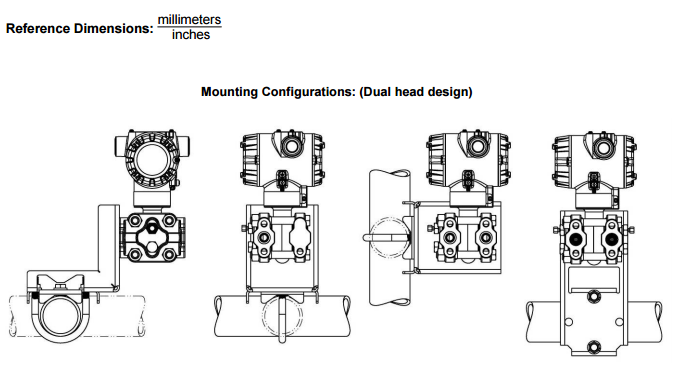 Ordering example:
STG840-E1GS2A-1-A-AD0-12S-A- 10A0-00-0000
STG78L-E1G000-1-G-AHB-A-10A0
STG77L-E1G000-1-C-AHB-11S-A-10A0-0000
STG74S-E1G000-1-0-AHS-11S-A-10A0-00-0000
STG740-E1G000-1-A-AHB-11S-A-10A0-00-0000
STG745-E1GC4A-1-A-AHB-11S-A-10A0-00-0000
STF724-E1HC4A-H1F-0-AHC-11S-A-00A0-00-0000
STA72L-E1H000-1-0-AHC-11S-A-A0-00-0000
STG77L-E1G000-1-0-AHC-11S-A-10A0-00-0000
STG77L-E1G000-1-0-AHB-11S-10A0-00-0000
STG74L-E1G000-1-0-AHB-11S -10A0-00-0000
STG74L-E1G000-1-0-AH0-11S-A-10A0-00-0000
STG73L-E1G000-1-0-AH0-11S-A-10A0-00-0000
STG74L-E1G000-1-0-AHC-11S-A-10A0-00-0000
STG78L-E1G000-1-0-AHC-11S-A-10A0-00-0000
STF724-F1AC2A-11F-0-AHB-11S-A-00A0-00-0000
STR82D021CC1K0-AFAAA21BJ-A-AHB-11S-A-10A0
STD720-E1HC4AS-1-0-AHC-11S-A-10A0-00-0000
STD730-E1AC4AS-1-0-AH0-11S-A-00A0-0000
STD770-E1AC4AS-1-0-AHC-11S-A-00A0-0000
Contact us
Email:vicky@hkxytech.com
Call:+86-027-85880977